Get Expert Support from the Comfort of Your Own Home
Diana will help you with:
Latching problems
Proper positioning
Engorgement
Low milk supply
Plugged ducts or mastitis
Sore or cracked nipples
Tongue-tied cases
Going back to work
Emotional support
And more…
Meet Diana, IBCLC/RN
Diana is a warm and friendly, highly qualified private Lactation Consultant with over 7 years of experience. She is internationally board certified with the IBCLCE and registered with the CLCA. She's also a Registered Nurse of over 15 years and is known for her high success rates in helping women and families breastfeed.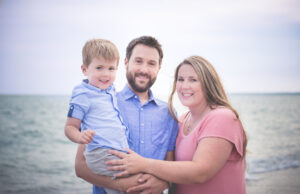 Diana is a life saver!
My sister was struggling with my niece latching. Diana went above and beyond to make sure they were successful! We greatly appreciate your hard work.
Diana was an amazing help to me with my first baby when I needed breastfeeding help! She is very knowledgeable, kind, and welcoming! Offered support even after my visit with her when needed! Would highly recommend her to anyone who needed breastfeeding assistance!
Book a Video Call with Diana
What's Included:
Approximately 60-90 minute support video call to help you with your breastfeeding challenges
Includes a care plan that is customized for you and your baby
$150 CDN (no tax) includes both the video call and customized care plan package
Follow up support is also available separately depending on your needs
Frequently Asked Questions
Are the services covered by OHIP or other benefits?
I am a private practice IBCLC that is not covered under OHIP. However, you may potentially have coverage under your private insurance company for a Lactation Consultant.
How should I prepare for the video call?

Ideally, your baby will be feeding on the call, so choose a time around that.

We will use Zoom for the meeting.

Please ensure that you have a good WiFi connection (mobile data is not ideal).

If possible, please have someone there to assist you with your device, or use a laptop for stable viewing.
Is my information private and secure?
Yes, the platform we use is Zoom. Calls are not recorded. Zoom complies with Canadian Data Protection regulations, including the Personal Information Protection and Electronic Documents Act (PIPEDA) and, locally, the Personal Health Information Protection Act (PHIPA).